Bruce Bee: Hive Command
The Hive is under attack! Help our hero, Bruce Bee, command our military and keep these spiders back!
Ready the honey cannons and shoot with L-Mouse but watch your levels! If you run out of honey, you won't be able to shoot!

Gain bonus points for every hive and flower remaining at the end of each level. If you lose all the flowers or all the hives, it's game over!
Controls:

Shoot: Left Mouse
This game was made in <2 weeks for this year's #lowrezjam (2022). It's a tiny take on the classic arcade game Missile Command
Art/Code: rsvpasap
Art/Music: Omar
Additional Music/SFX: Locomule, Chongusbongus, Juhani Junkala
Comments
Log in with itch.io to leave a comment.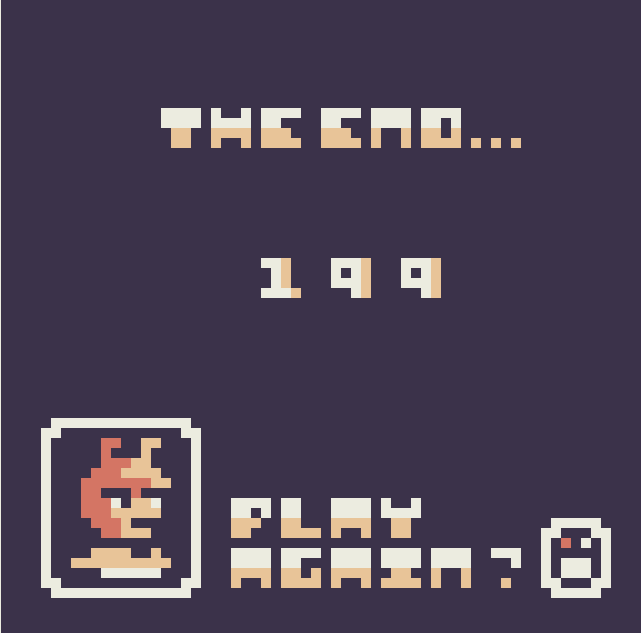 199! Almost beat the boss (i think) xD
Awesome game!! :D