Reef Madness
A tower defense game made for the Bleeding Tapes Game Jam #1!
Protect the reef from incoming sharks. Collect sand dollars by defeating your enemies and use them to recruit a bevy of sea creatures. Defeat *waves* of enemies to unlock new fish to fight alongside you!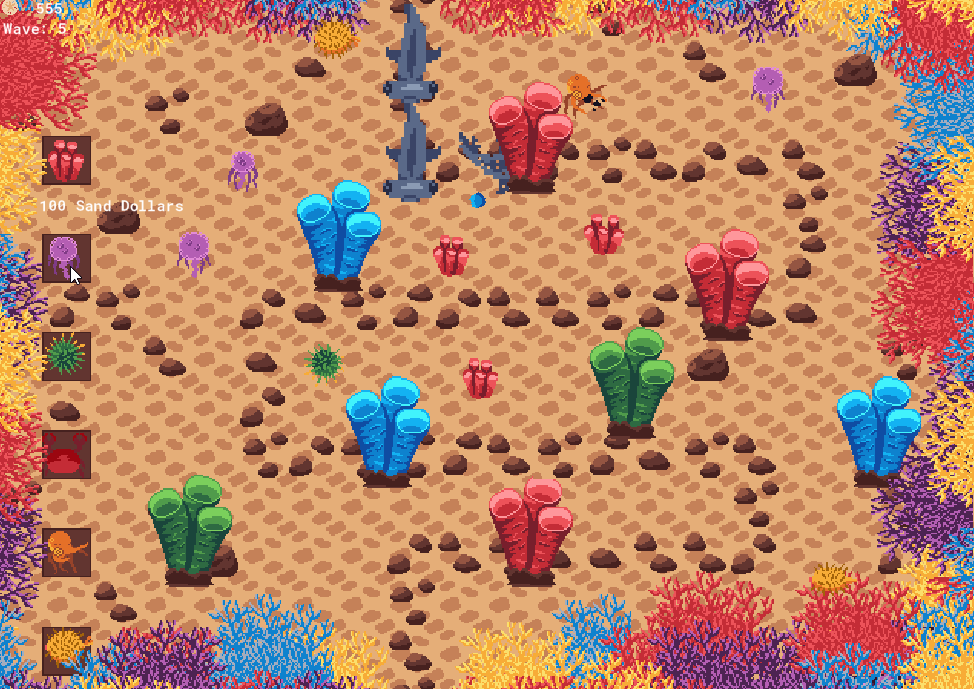 Sound effects and music used in game are public domain sourced from opengameart.org and were created by Ouren, Independent.nu, Micheal Baradari, yd, and transitking respectively.